Since I'm researching, I've been trying to choose things I normally wouldn't gravitate to. The first item, I picked simply because I didn't know what the heck it was, and my brain yelled, "I wanna squish it," like the child I am.

It turned out upon translating the sign I photographed that it was supposed to be a mille-feuille, but it was unlike any mille-feuille I'd ever seen and despite my best Googling efforts, I couldn't find any explanation for it. At the time of writing I still can't find any explanation, and have become even more confused in that it's also being referred to as meringue strudel. If you know anything about this, please let me know.

Anyway, it's an impossible amount of Italian meringue sandwiched between puff pastry. The top piece of pastry is sprinkled with powdered sugar and a stripe of cinnamon. Essentially, a giant toothache. It was so tall I wasn't quite sure how to eat it, especially without any utensils, so I ended up slicing it in half horizontally with the arm of my sunglasses, and we ate it like an open-face sandwich.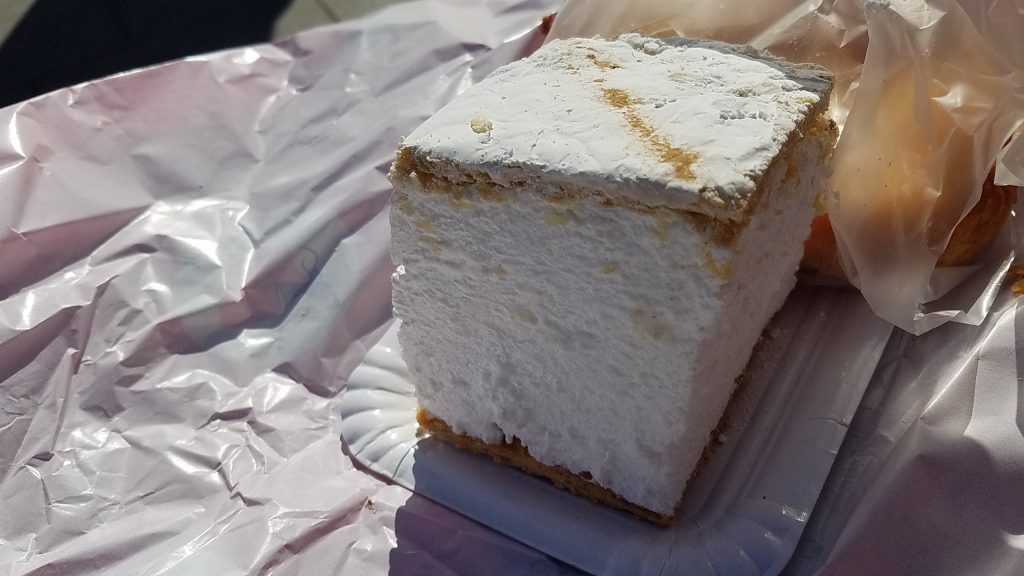 My second pastry was I think a danish, filled with custard and toasted almond slivers, topped with an attractive glaze. Y'all, let me tell you, custard is one of the loves of my life. I adore it. I'd eat it everyday if it wouldn't kill me.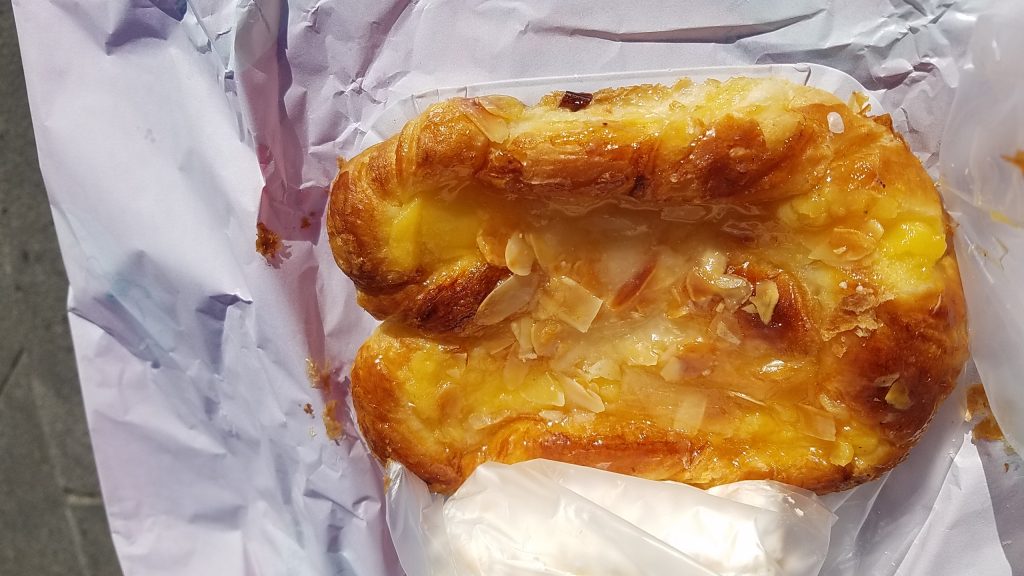 Grace got a chocolate neapolitan which was fresh and flaky and mmph, 11/10 it was gone very quickly.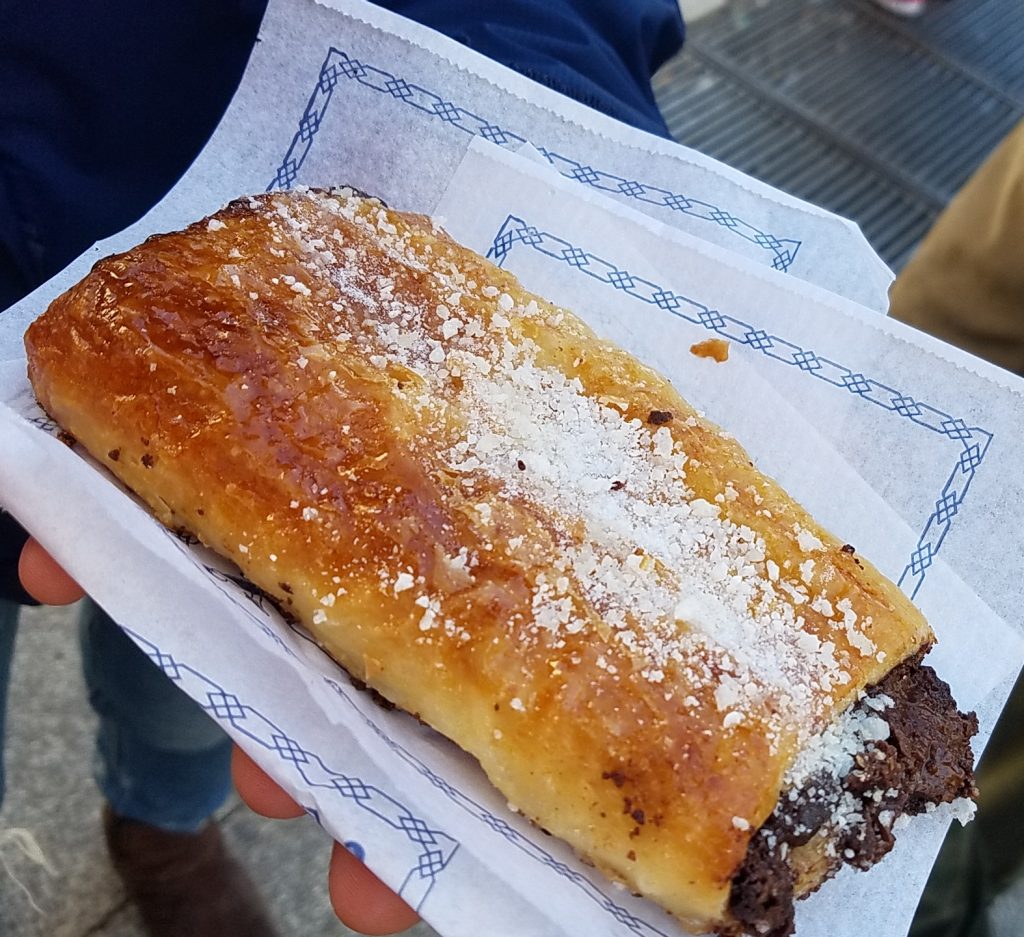 After downing our sugar first we realized we were hungry for an actual meal, and somehow ended up in a chain called Cafe & Tapas. We both had a steak sandwich that filled us up but was nothing to write home about. But it was cheap, so we weren't complaining. Looks like I forgot to take a picture, sorry folks.