I forgot to grab the bakery's name, but it did what every bakery does to me: send me into an internal panic over what to buy because I want to try one of everything. I settled for a beerenschnecke, which I later translated to "berry snail." The mixed berries on top were wonderful – a tart balance to the sweet crumble topping and the stodgy pastry underneath. Though I enjoyed it, I probably wouldn't eat it again and definitely wouldn't make it.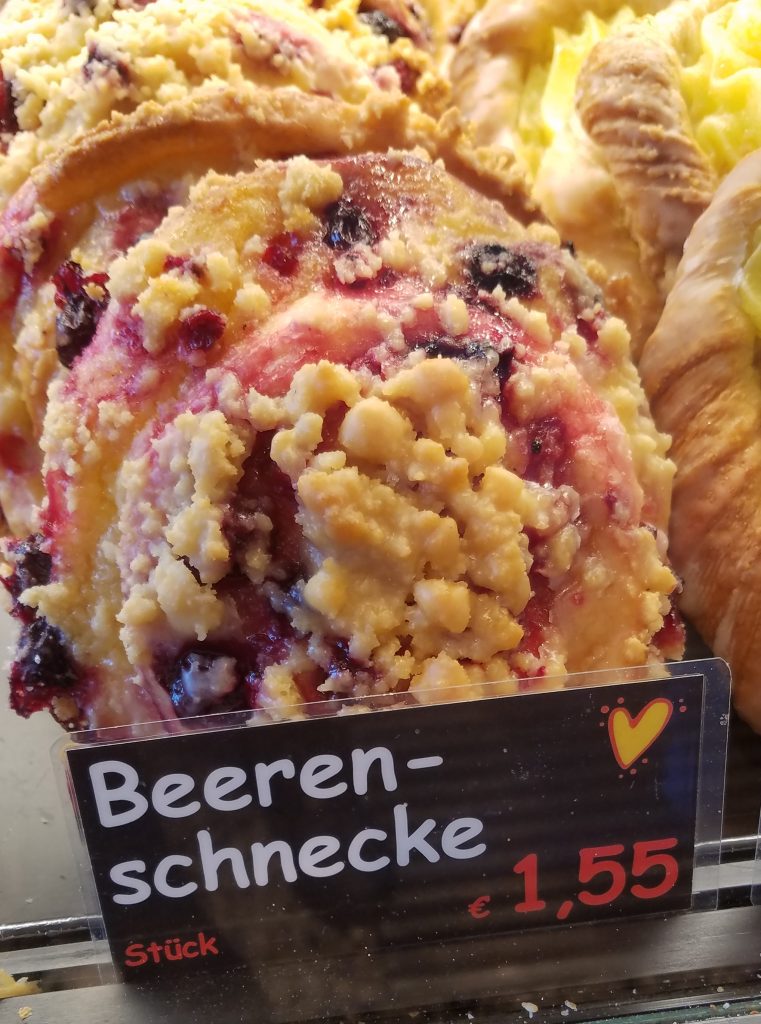 Grace got a nougat berliner, which had wonderful donut dough, but the hazelnut nougat filling and glaze were entirely too rich and heavy. (It was gone before I remembered I'm taking pictures of everything.)

At the cafe in the train station, I got a blueberry muffin and came to ask myself a sad question: do I hate muffins? The answer, in this case anyway, was yes.