We ended up in a Baker Bart, which I believe is a chain. I got a cheese and onion topped bread thing and a strawberry cake. Grace got a cheese filled croissant and a slice of apple strudel.

Anything with bread, cheese, and onion is bound to be delicious, and that held true for my savory thing (I forgot to take a picture of what it was called). It was the bottom half of a delightfully soft bun, topped with onions and cheese that reminded me of a pasty filling and finished with melted grated cheese.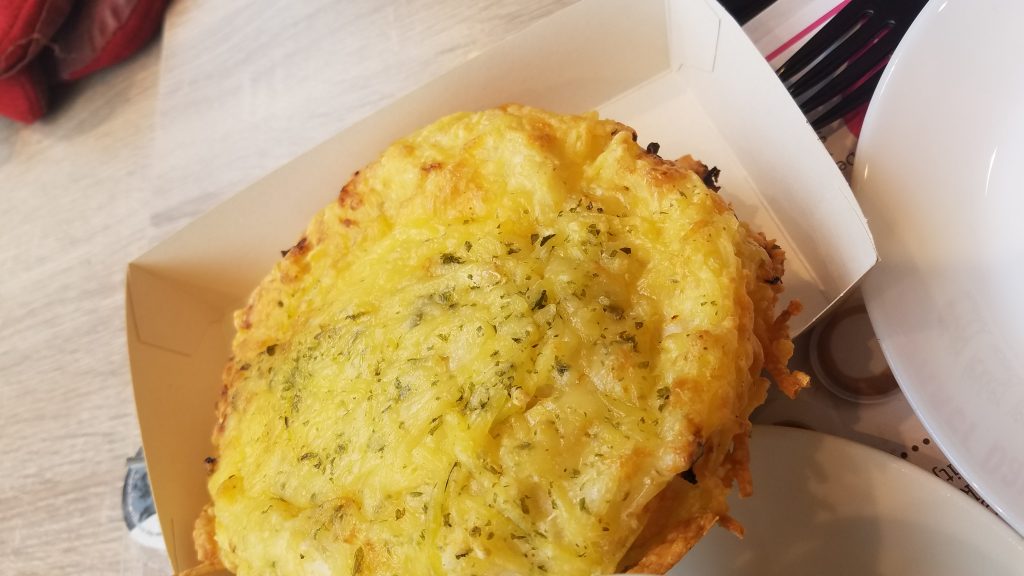 The strawberry cake was 100% not my thing. The strawberries had once been frozen and then suspended in strawberry jelly. The cake tasted…strange, and the filling was weirdly strawberry flavored.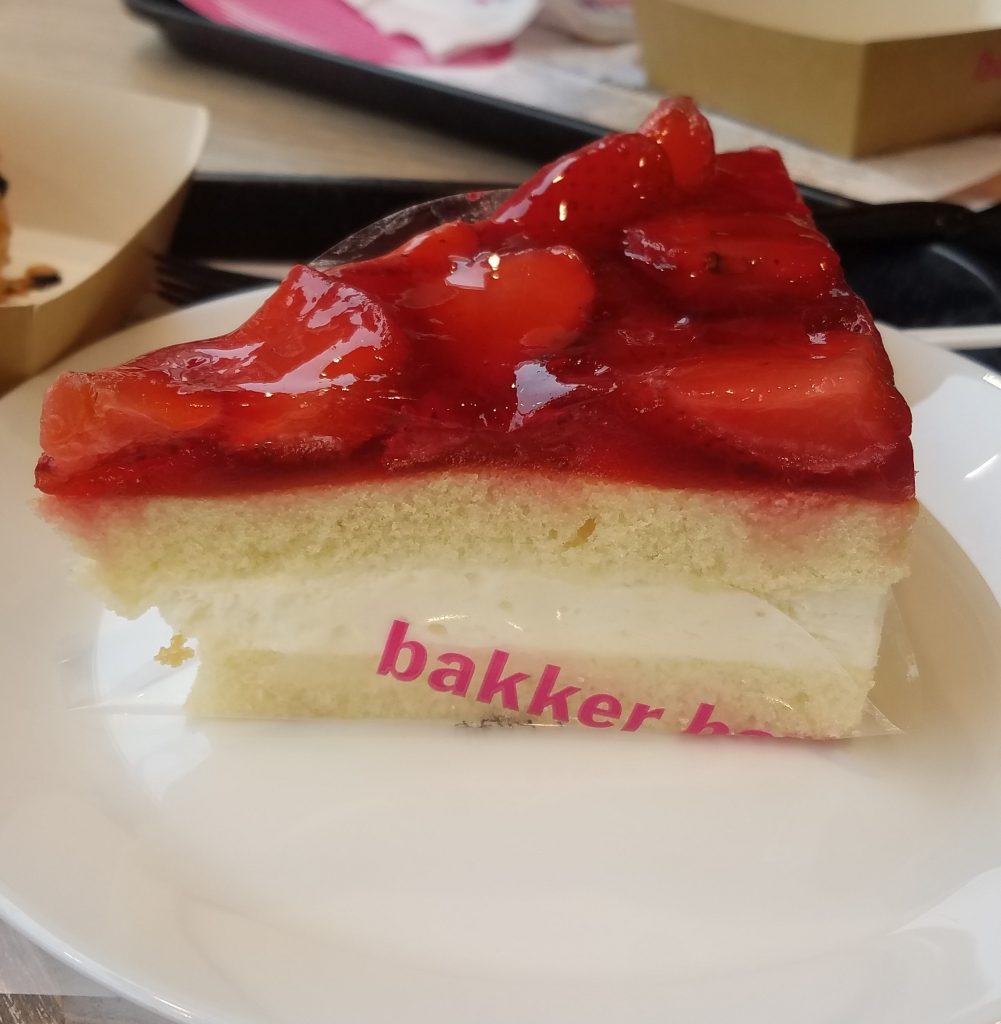 I didn't get a picture of Grace's cheese croissant but it was as delicious as it sounds. Her apple strudel was also wonderful and held a hint of some kind of alcohol.