Dusseldorf was not good to us sleep-wise. The room was stiflingly hot and very bright, the bed was hard as a rock, but mostly we were still hopelessly jet lagged. We kept chatting intermittently, and at one point I dissolved into uncontrollable laughter while thinking about my green pineapple mishap. It felt like we were ten again, and I fell asleep with a comforting sense of nostalgia.

During checkout the next morning I had the pleasure of hearing my German last name pronounced correctly and without hesitation, and it made me happier than perhaps it ought. We went in search of a bakery and found one not far. Once again, the language barrier made me feel terribly dumb, a feeling that's following me from country to country. I would love to ask baking-related questions, learn from the bakers of the world, but my lack of other langauges is a severe handicap.

We then spent over an hour following Maps as it got increasingly confused as to the direction of the train station which had been only a fifteen minute walk from the bakery. Finally at the station, we settled in a cafe with a coffee and the intent to mooch wifi only to realize after we'd paid that wifi was not to be found.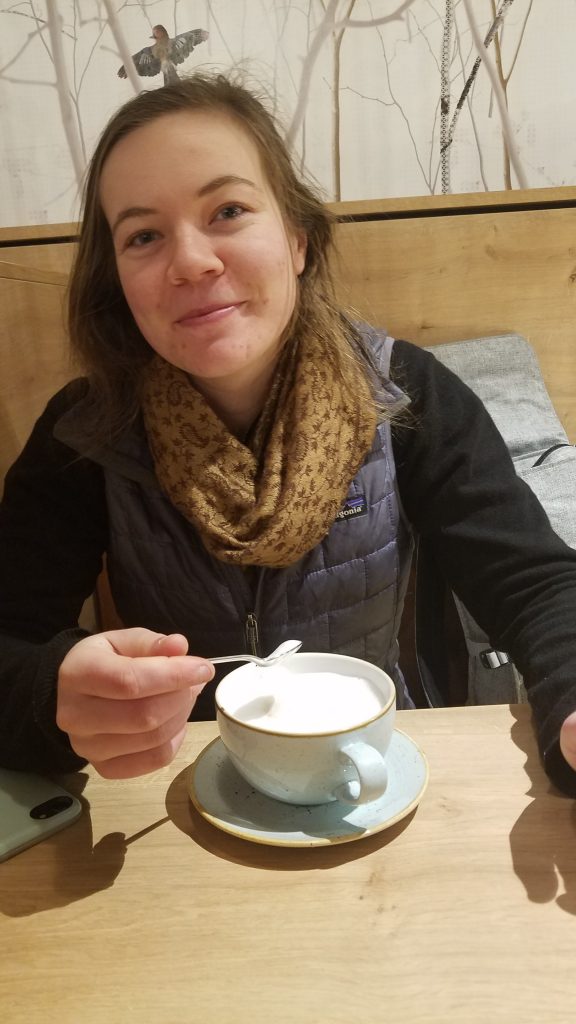 Arriving at the airport five hours before our flight was extreme overkill, yes, however we wanted time to shop and eat, and use their wifi (Grace's phone provider charges $10 a day to use international data roaming). Most importantly, though, we had time to hunt down some hair ties. In Enschede Grace and I realized we only had one hair tie each, and that night we both had dreams about them snapping. Sad, I know, but being unable to put your hair up is horrible. Especially for Grace, whose hair is to her bellybutton.

Dusseldorf airport had shops, restaurants, and plenty of seating before security, which was pleasant and we were able to find our precious hair ties. Purchase in hand, we settled at one of the numerous seating areas to finish the last of our Lidl food. Across from us were couches, with three men sleeping on them. I paid them no notice until six airport police approached and woke them up, very nicely, and asked them to leave, also very nicely. It became apparent the men were homeless, and it was nice to see the police treat them decently.

Non-American airport security is so peaceful. This concludes my thoughts on non-American airport security.

I'd never flown Air Europa before this, but I would 100% fly with them again. Boarding was easy, they didn't so much as blink at our luggage, and the seats were comfy. I decided to pay attention to the safety demonstration for the first time since I was very small, then remembered why I usually don't as I spent the two and a half hour flight being assaulted by thoughts of plane crashes.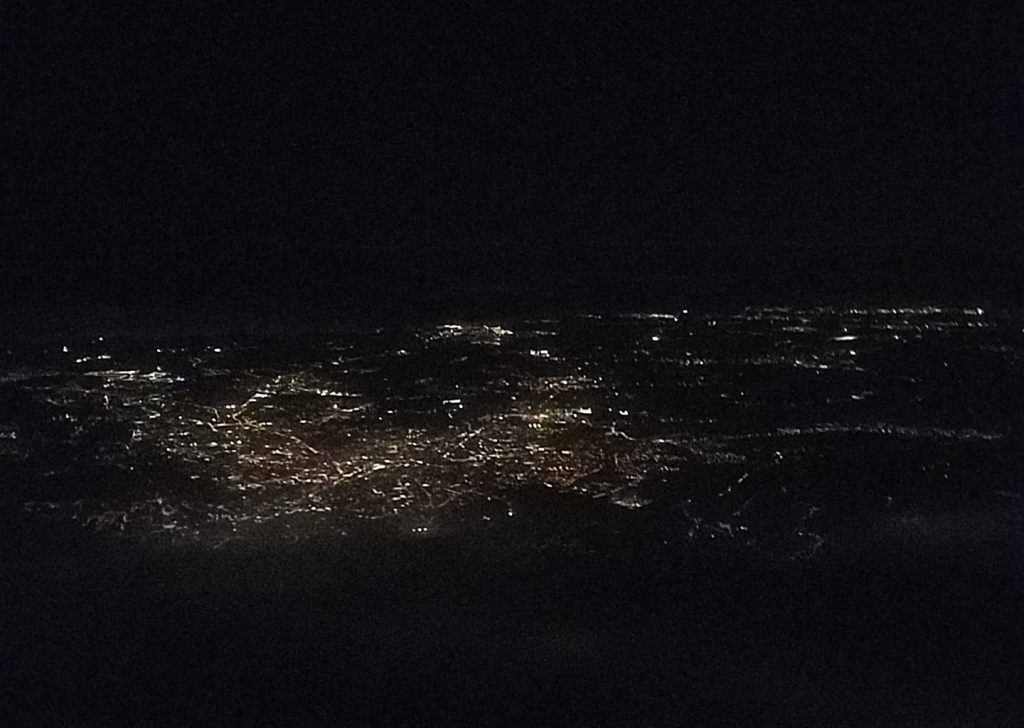 And in the time it takes to drive to Grace's, hello Madrid! I've taken the most amount of Spanish lessons in my life which comforted me, despite not being able to recall the majority of what I learned. It felt familiar and easy, and I was certain things would start coming back to me during our five days in Spain.