The images are too large, I know, but I'm racing against a dying laptop and battling with bad WiFi and a glitching website
Unfortunately, we started our European adventure with a Starbucks cup in hand. Shameful, I know, especially because it cost about $6, but sometimes you just need the caffeine like a vampire needs blood. We stepped off the train in Amsterdam feeling invigorated and decided to walk to my friend Tia's house where we were staying the night. The hour-long walk felt amazing after spending the majority of the past twenty-four hours sitting down.

Walking through Amsterdam made me feel how it always makes me feel – like I want to drop everything and move there for an indefinite amount of time. I'm in love with its architecture, its culture, its people. I have friends there, and when I mention I was learning Dutch for a while last year they always ask "why?!" like I'd gone a little crazy. It's because of you, you wonderful people, and my insatiable need to know what's being said around me. You start talking in Dutch around me and it's this big secret code that I need to crack, even though I'm sure you're talking about highly mundane things.

Tia has a huge personality and is unashamedly herself. Everything she does and wears and says she owns, and I love her dearly. She lives with her family in this amazing double-house-with-many-apartments complex-type thing with a beautiful backyard and located right next to Vondelpark. Tia's apartment is a great space: you come into the kitchen area from the yard, then up a couple steps into the main room where her bed is (incidentally one of the comfiest beds I've slept on). The bathroom is above the kitchen, accessed by a little white ladder in the main room. Or, as Tia does, you can simply launch onto the bed to get down. The only picture I have from this setup is from when I was here in April/May with Bull, and it's of Dan, completely naked on Tia's toilet. I definitely didn't take this picture so I'm not sure how it happened. I'm going to spare your eyes and not post that one.

The Food Bit:
Changing and brushing your teeth after a long travel period feels like you're being reborn. We didn't want to take the time to shower since by the time we reached Tia's it was already late afternoon. We met up with Zöe, one of Tia's friends I met in York on New Year's Eve. She's extremely nice, super smart, and is studying for her Masters in history. She took us to a little ramen place which now boasts the best pork ramen I've ever had. Granted, this isn't a difficult title to gain as I tend to lean more toward pho when choosing a noodle soup.

The broth was scrumptiously fatty and the vegetables just what I needed having not eaten since our pre-flight meal.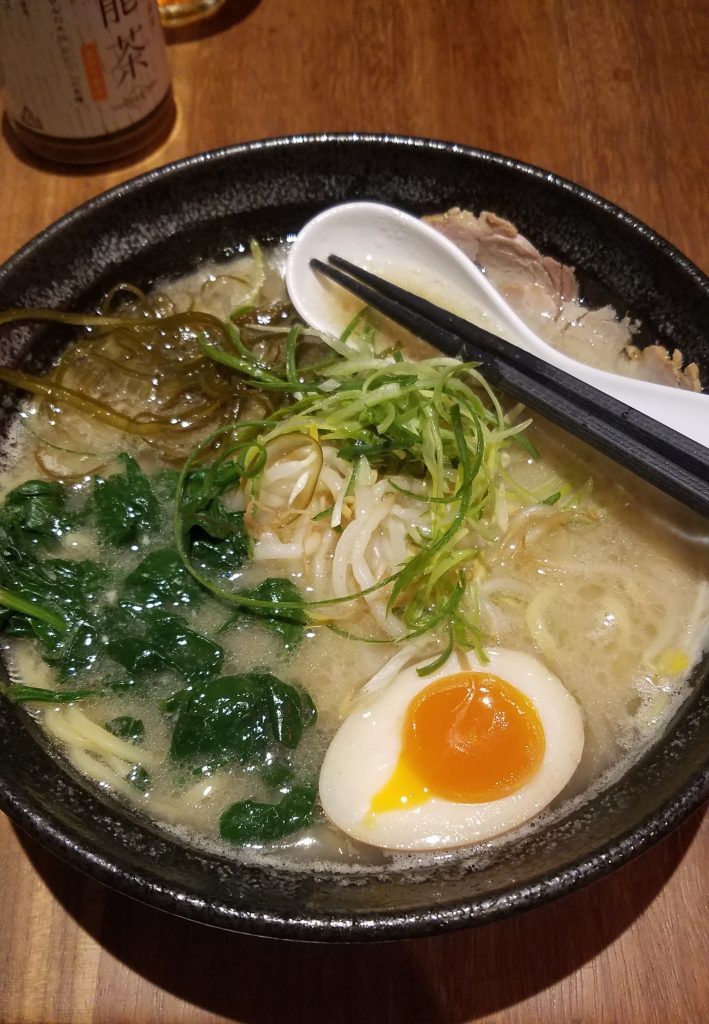 We ended up back at Zöe's adorable apartment where conversation flowed easily from subject to subject. Tia and Zöe were interested to hear about homeschooling since it's practically impossible to legally homeschool in the Netherlands. They told us about growing up in post-80s Amsterdam where used needles littered the streets and, by nine, Zöe could tell within seconds whether someone was addicted to heroin or alcohol. We talked about politics and guys, Zöe's studies and Tia's dad, who's one of the top stage lighting technicians in the world. Farming, sexism, homophobia, Bull's European tour (Tia is now their manager)…and suddenly five hours had passed and it was midnight. We said goodbye to Zöe with a parting shot of Polish honey vodka and went on our way.

It just so happened that on our one short night in Amsterdam, one of Tia's favorite places was having a closing party. Pacific Parc was just bought by someone and will undergo a change that it seems none of the locals want. It's a damn shame because that place was awesome. When we got there the line was out the door and grew steadily as we waited to enter. Inside was already packed, and it seemed Tia knew almost everyone in there. She'd also worked a season in the kitchen so the bar staff knew her and getting drinks was mercifully easy the first time. Of course, as soon as we bought them we all had to pee so with unopened Heineken cans in hand we waited in line for a good twenty minutes. Well, the cans were in our hands about five before they got too cold and annoying to hold. Tia's went in her pants pocket, Grace's in her flannel pocket, and I with my tiny jeans pockets already filled unbuttoned the top two buttons on my cardigan and shoved it there. Cold boobs seemed preferrable to holding a can.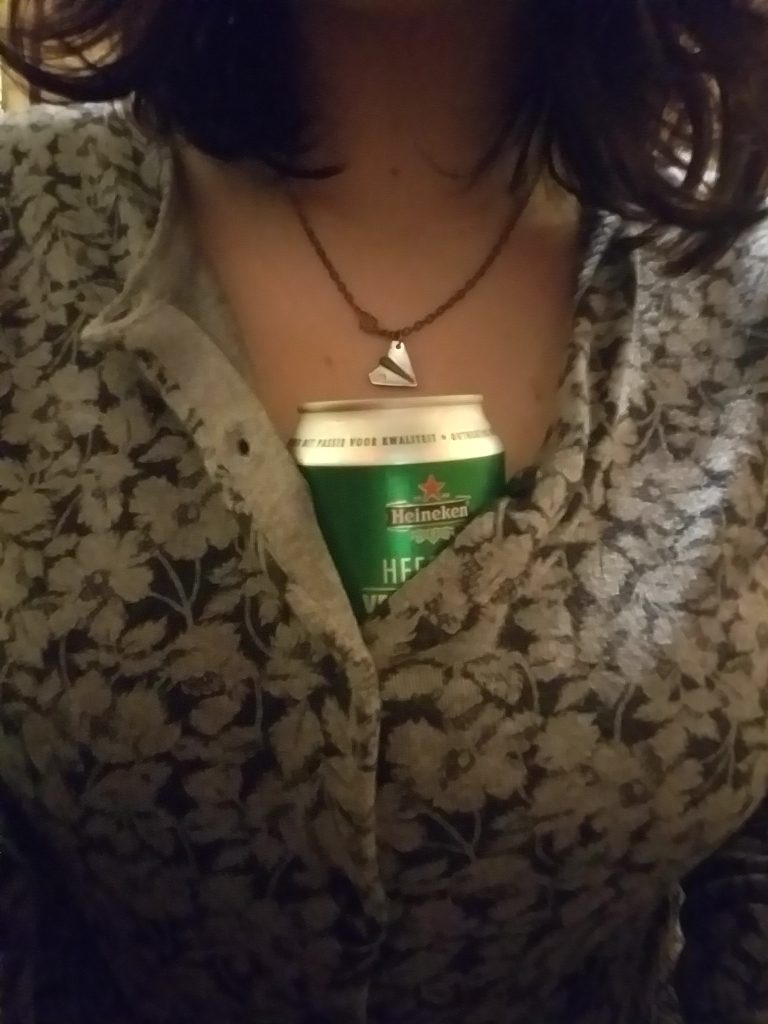 We stayed out 'til four, moshing our hearts out with energy purely sustained by adrenaline. I can't remember who the bands were, and my WiFi is barely letting me save my work, let alone Google something. I ran into three friends: Nick, the previous drummer from Canshaker Pi (an Amsterdam band I met through Bull, and spent my twentieth birthday with them in Brighton last year). He's home briefly between travels before heading to South America to I think study language, but we were shouting over extremely loud music and my auditory processing is sub-par at the best of times. When I found Nick to say goodbye as we were leaving he was outside with Marieke, who I met in Brighton through the Canshakers (the bass player is her boyfriend). She's studying art at the University of Amsterdam and is an effortlessly beautiful person. I also bumped into Jan, who ran sound for Canshaker Pi on tour. He recognized me immediately which made me feel wonderful – people often don't for one reason or another. All three of them were extremely surprised and happy to see me, and if memory serves all three said "holy shit!"
It was a good day.